Production manual launched to support sustainable, affordable egg production in developing countries

A new knowledge-driven Production Manual has been launched to support emerging commercial egg producers (ECEPs) to adopt best practices and achieve long-term business productivity and stability.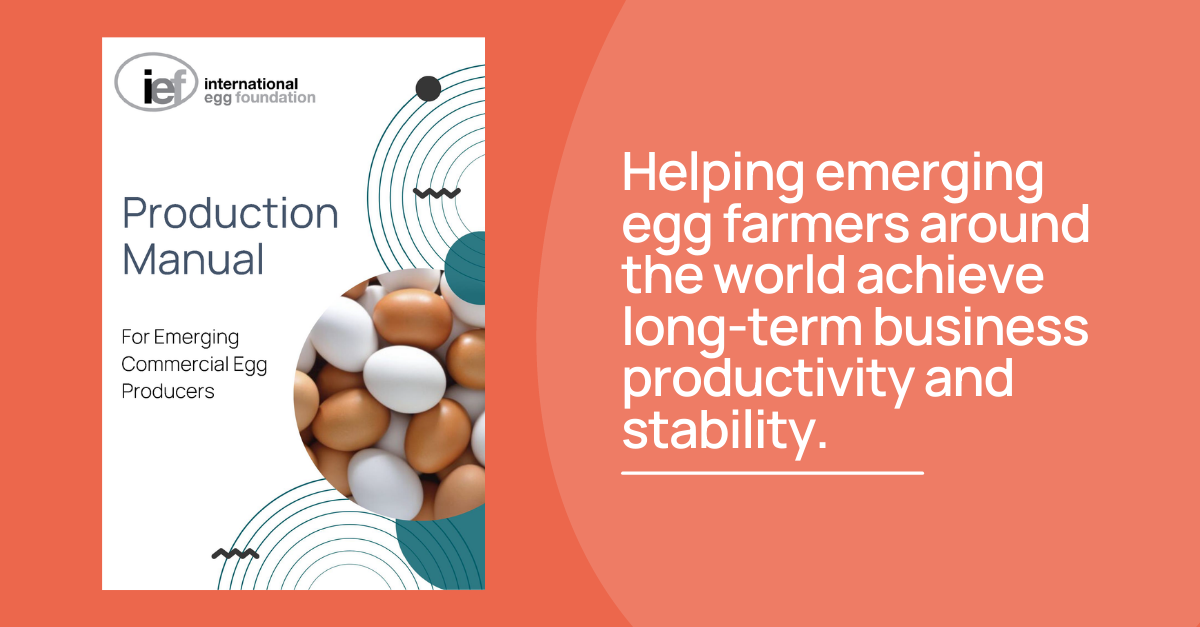 Produced and designed by the International Egg Foundation (IEF), the manual delivers practical, actionable guidance on fundamental areas of egg production, based on extensive experience and expert knowledge from within the egg industry.
Topics include the importance of biosecurity, farm set up, farm management and egg management, and is aimed at medium sized layer farms (100-5,000 birds).
IEF Chairman, Tim Lambert, said "Our main aim as a charity is to enable those in need to improve the lives of their families and local communities, today and in the future.
"Through our Global Egg Schools programme we have identified fundamental areas where knowledge is commonly limited, such as biosecurity and layer management. It has been our experience that once best practices in these areas are shared, farmers have been able to significantly improve their outputs and profits.
"By helping them to produce more efficiently, not only do the farmers and their families gain direct access to high-quality nutrition through consumption of a portion of their output, but they can support the nutritional status of their local community through egg sales.
"The IEF would like to thank Renée Cunningham of the Ebenezer Trust and the IEF Working Group members for their expert contribution to this project."
The manual is available in French, English and Portuguese and can be downloaded here. We plan to facilitate additional translations in the future to enable as many people to benefit from the document as possible.